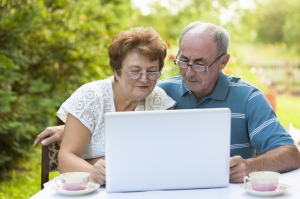 We have hundreds of Highway Members many of whom have been with us for years
For a monthly membership fee:
► Help is only a telephone call or e-mail away
► A huge range of learning and support material (videos and notes)
► Peace of mind over a computer or other device
► Secure Remote Support system to quickly resolve problems
► Live Online Learning sessions

In addition members receive discounted rates for other services such as Home Visits and our System Check & Update Service.
Most members see Highway as their 'insurance policy' knowing that we're always there to assist.
Membership is from just £10.00 per month.
MEMBERSHIP BENEFITS
BASIC Membership is just £10.00 per month and includes:
► Telephone Support: never more than a telephone call away from us helping you
► E-mail Support: our experts are on hand to deal with your problems and queries
► Computer Clinics – bring your laptop or tablet to various locations for advice and support
► Access to the Learning & Support Centre containing a wide range of training materials
► Video tutorials called Screen Classes – watch, listen and learn at your own pace
PREMIUM Membership is £18.00 per month and, in addition to all the above, includes:
► Free attendance at any Class Session detailed on the Calendar
► Remote Support: enables us to assist you online by you allowing us (with your permission) to control your computer to resolve problems
FULL Membership is £25.00 per month and, in addition to all the above, includes:
► Two System Check and Update Services per year carried out in our workshops or remotely to ensure everything is up-to-date, secure and running smoothly
► Highway (Livedrive) Backup: unlimited cloud-based secure data storage and disaster recovery support should it be required
► CloudCare Security and monitoring: trust us to supply and monitor your anti-virus and other security
Click here to view summary of services
Learn and take some of the frustrations out of using technology