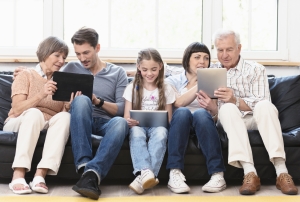 ►

Summary of our Services
Monthly membership

BASIC
(£10)

PREMIUM
(£18)

FULL
(£25)

Non-Members

Telephone Support

ü

ü

ü

-

E-mail Support

ü

ü

ü

-

Atera System Monitoring

ü

ü

ü

-

Learning & Support Centre access

ü

ü

ü

-

Screen Classes (video tutorials)

ü

ü

ü

-

Member Support & Computer
Clinics

ü

ü

ü

£18 (up to one hour)

Remote Support

£18 / 30 mins*

ü

ü

£27 / 30 mins

Attendance at any Class Session

£6 per session

ü

ü

£9 / session

System Check and Update Service

£48 per service

£48 per service

2 per annum

£72.00

Online Backup service

£3 per month

£3 per month

ü

£4.50 / month

CloudCare Security

and monitoring

£3 per month

£3 per month

ü

£4.50 / month

* First 10 minutes no charge – £18 for each additional 30 minutes

Private Tuition (online)

£24 per hour

£36.00 / hour

Home Visit (incl. tuition)

£24 per hour

£36.00 / hour

Workshop Repair

£18 per hour

£27.00 / hour
► Couples from the same household are entitled to a 50% discount on the second membership.
► Membership is payable by standing order and the minimum membership period is six months.
► Some packages can be bought in a one off payment for 1 year - see the SIGN-UP page for more details

Training Highway reserves the right to amend membership conditions. The current conditions are available on the Highway website.